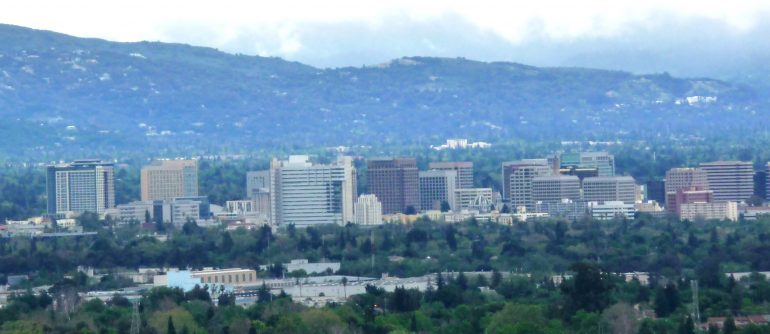 Moving to a new city is no easy feat. But after you've unpacked all your boxes and hung your pictures, and you're just start to kick back, that's when the real challenge appears–what do I do for dinner? And where's the city's best cocktail?
For homebuyers looking to pack up and move to tech capital San Jose, we've got a few ideas. We've picked out the best things to do in San Jose, from Silicon Valley's best activities and most popular places to unwind, to locals-only venues, restaurants and bars to keep you busy in your new hometown. Before long, you'll be swigging craft beers at Original Gravity and slurping Pho noodles like a San Jose native.
Explore San Jose's Arts and Culture in the SoFA District
Without a doubt the city's central hub, the SoFA District should be a San Jose convert's first stop. Colorful murals and street art cover the walkable city center, but there's far more inside the creative district's storefronts. The SoFA District boasts the Opera San Jose at the historic California Theatre, opened 1927 and restored in 2001, and The Stage, home to the San Jose Stage Company, whose off-Broadway productions have included collaborations with the Dublin City Arts Office and special film screenings of Val Kilmer's acclaimed one-man play, Cinema Twain. MACLA, or Movimiento de Arte y Cultura Latino Americana, also claims a space here, centering the experiences of Chicano and Latin American people through contemporary art, offering classes and artist resources.
You'd be remiss not to spend an afternoon at the small-but-sleek San Jose Institute of Contemporary Art, or walk down the street to the Tech Shop to see what new tech innovation the shop's community members are working on next. But you'd only be a true San Jose resident you regularly grabbed a table at Cafe Stritch, the Bay's premier jazz club and cocktail bar. For those more into hip hop than jazz, though, the District's Back Bar may be more your speed.
With new exhibits and shows on the docket most weeks, the SoFA District will keep most new residents busy for weekends to come. Even if you're not much for arts and culture, it's worth your time to grab a craft cocktail at the Haberdasher and enjoy the sights. And here's a few more museums and notable sights for the most voracious culture vultures.
Explore the Rosicrucian Egyptian Museum
The Rosicrucian Egyptian Museum is a must-see for all San Jose newcomers—though the museum is off the beaten path for many a San Jose native, too. Established in 1928, the museum houses the largest collection of Egyptian artifacts on the West Coast (over 4,000!) as well as a large collection of sarcophagi and mummies, ranging from human, cat, shark and even baboon. This educational museum will thrill most, from kids and parents to young professionals. But if Egypt leaves you snoring, the Rosicrucian also houses a planetarium, screening three different films on space, and a research library.
There's more unusual sights in San Jose for you to see, too—though some may just have you scratching your head!
Bar Hop at San Pedro Square Market
If you're looking to get a taste (or two–or three) of San Jose's nightlife, food and drinks, there's no better place than the San Pedro Square Market. A public market square with over 20 vendors, San Pedro makes the idea of bar hopping a little more literal, with bars and restaurants paired together in a diner and drinker's paradise. Plan a night out and walk down the market stalls—but first, caffeinate for the evening with a perfectly prepared latte by B2 Coffee. Grab a bite to eat at the Phonomenal Noodle House for a piping hot bowl of Pho, or nosh on California rolls and slushy cocktails at Blush, San Jose's innovative sushi and raw bar. If raw bars are your new go-to, then definitely make a stop at Coast Poke Counter for the traditional Hawaiian dish, "carefully cubed" and served with authentic Hawaiian ingredients.
Be sure to plan in stops at SPSM Garage Bar and Market Beer Co. for a pour of some of California's best craft beers. And don't be afraid to linger a little during the warm months—San Pedro has live music and special events for San Jose all summer.
Play Giant Monopoly in the Park
No, we're not kidding. Built in 1992 as part of an exhibition for the San Francisco Landscape and Design Show, this giant Monopoly board resides in the Discovery Meadow just by San Jose's Children's Museum. The board can be rented at its website, and players are given giant dice and hats shaped like the characteristic Monopoly playing pieces. Just don't go to jail–you may have to wear a striped jumpsuit!