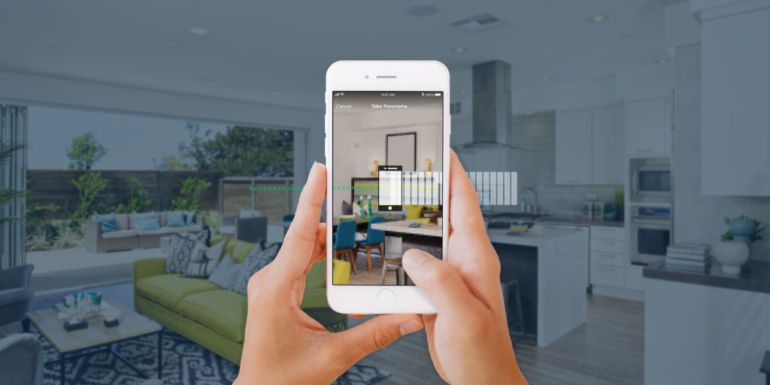 COIVD-19, also known as the coronavirus, has been an unexpected and unprecedented situation. As the world grapples with how to deal with the rapidly changing virus, many industries are having to adapt. One of those industries is the real estate industry.
Social distancing precautions make standard showings a challenge. Thankfully, virtual tours are providing a fantastic alternative. If you were on the market to purchase a home, the COVID-19 pandemic doesn't have to ruin your plans altogether. You'll just have to be adaptable.
Many realtors across the world are offering virtual tours. These 3D models, photos, or video walkthroughs allow you to look at and experience a home without having to step foot inside of it.
However, there is some general advice you'll want to follow while taking virtual tours. Here's some guidance for getting the most out of your virtual home tours.
Find a Realtor You Trust
It's always a smart idea to have a realtor you trust. However, if you'll only have a virtual property tour as an option before signing the dotted line, you must trust your realtor.
A virtual walkthrough allows you to see a home and get a good idea for how the house looks. A trustworthy realtor will make sure you know about the little things you can't see on the virtual tour. Be sure you trust your realtor to make the entire process a smooth and straightforward experience.
Pay Attention to The Little Details
Some virtual walkthroughs allow you to actually experience a 3D, interactive walkthrough of the home. Others are just videos and pictures. Regardless of the medium, virtual tours can be a lot like online dating profile pictures. It's easy to hide the blemishes and skirt over the smaller details.
During your virtual tour, be sure to take time to check out the windows, lp smart trim, crown molding, ceiling height, flooring, countertops, fixtures, outlet locations, and more. Be sure to take the time to search out and look at all the little details throughout your virtual tour. 
Ask About the Home's Non-visible Features
Even if you take the time to look over the little details, there are still plenty of non-visible features that you should ask your realtor about. Be sure to get information about the home's foundation and framing. You'll want to ask if the home used wood frame building or metal building because each comes with its own pros and cons.
You'll want to ask about the electrical systems, plumbing systems, insulation, HVAC system, and ask about any recent remodels. Traditionally, many of these things are covered in a home inspection and appraisal. However, during COVID-19, home inspections and appraisals are being cut short or not happening at all. Again, you must trust your realtor to know these answers and be honest with you about any potential non-visible issues.
Schedule a Video Tour
You will get an excellent feeling for the home during a virtual tour. However, if you decide you want to purchase, be sure to set up a video tour first. Have the realtor actually walk you through the home via smartphone camera. Or, if the homeowners aren't comfortable with that, see if your realtor can set up a video tour from the homeowner.
Taking an actual video tour allows you to ask questions in the moment. You can ask specific things like, "Hey, is that a weatherproof door?" or "How big is that closet?" or "What's that stain on the wall?"
Being in the moment allows you to ask questions as you have them or as you see issues. It's much harder to ask those questions later because you have to specify the location and make sure you're talking about the same thing. Also, a video walkthrough lets you truly see the home in a completely unedited and organic way.
Use Additional Tools
Aside from your realtor and the virtual tour, be sure to dig in and use all the resources you have. For instance, Google Street View can give you a good feeling for the neighborhood. Public records can give you a good idea of the home's history.
You can also join Facebook communities or download the app NextDoor for more information on the neighborhood and community.
Take a Virtual Tour and Start Your House Hunting Journey
Even during these uncertain times, buying a home is still possible. Thanks to virtual tours and the real estate market's fast adaptation, you can easily get an accurate view of homes in your desired location.
If you follow the advice above, you'll ensure that you have a smooth and successful virtual tour and that you're one step closer to finding the home of your dreams.
Jordan Swift is a contributor to the Innovative Materials blog. He is a content writer for the construction and home improvement industries with an interest in landscaping, outdoor remodeling, and interior design. Jordan is focused on educating homeowners, contractors, and architects on innovative materials and methods of construction that increase property value, improve sustainability, and create a warm and welcoming ambiance.