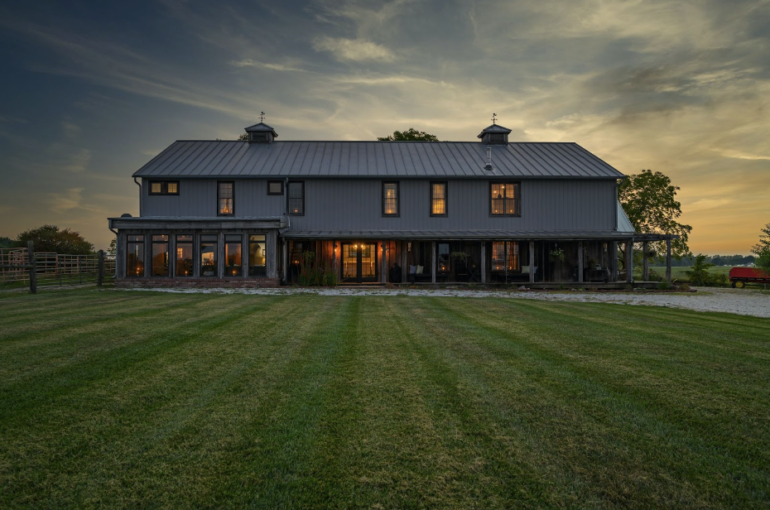 Buying a home can be nerve-wracking, and somehow that becomes even worse when you're buying a brand-new one. Although new homes save you from all of the trouble of updating and repairing portions of them: there's a lot that hasn't been touched or tested by anyone else, and the public perception that they aren't built as well as older homes.
New houses are some of the best on the market today, but how do you make sure you're getting a good one? Keep an eye out for these great building materials!
Energy-Efficiency Built-In
Energy efficiency is one of the hottest topics for new homes. Nobody wants to purchase a home only to deal with high energy bills immediately. Instead, look for a property that's well sealed throughout, has newer windows and good doors, and that the siding and roof are in good condition. These can block moisture, insect life, noise, and more when installed correctly.
Insulation is king for energy efficiency! From the best insulation for exterior walls to what type of insulation is in your attic or above your crawlspace, it's important to stop and consider your options.
A Porch That Welcomes You
Your porch is the first part of your property you'll see when you come home from work or play and the last thing you'll know when you leave again. This needs to be as welcoming an area as possible since it sets the mood for your entire home. This rule is doubly true if you're planning on selling your home within the next couple of years.
Make sure the lighting is a warm hue to start with, and from there. It can be a good idea to apply a fresh coat of paint, replace details like the house numbers, and invest in comfortable details throughout. Adding a rustic porch ceiling and decor can change everything about this space.
Materials to Keep Moisture Out
Moisture is one of the most destructive things any property can face, so it's vital that you take this head-on and don't let it destroy your property. Materials like moisture-proof paint, a sump pump, newer appliances, and leak alarms can all make a huge difference.
Good insulation and a sealed home can also help, and it's okay to try to visit the property when it's recently rained. Look at the lawn and check how drainage is working and if there are any areas with a lot of standing water.
Windows In Smart Places
Windows can lower energy bills, allow natural light in, and make spaces feel larger without having to do much work. To achieve this, it's vital that they're placed intelligently. This can be based on how much sunlight will hit that area of the home or on whether there's a skylight that reaches some of the innermost regions of the property.
Make sure the seals on these are good and that you don't notice any issues like fogging cracks or air movement. If you want to do a breeze-check, most open houses don't let you light a candle to do the classic flame test, but you can hold up a six-inch piece of thin string. If you see it steadily blowing one way only near a window then there's more than likely an air leak.
Siding That Will Last
Your siding is the outer shell that's there to protect your property as much as possible. If you don't have good siding, you'll have to fight off moisture, insect life, temperature fluctuations, and so much more. Take the time to research what type of siding a property has, how old it is, and if you could budget to replace it if need be. As long as we're in a buyers' market, you might be able to get the seller to agree to fold the cost of a replacement into the deal.
Steel board and batten siding have been increasingly popular in 2023, but it's important to consider what would suit your home's shape and style the best. Even simply pairing it with a manufactured stone veneer can change the entire look of your home.
Materials With Low Maintenance
When you have a new home, the last thing you want to think about is getting out there and updating or maintaining portions of it. Unfortunately, some materials don't last that long and will need some kind of attention within the next six months after you buy them.
Look for materials that are long-lasting, like slate for your roof or frieze board, and look at the company that manufactured them. These should be new at a new home, so keep an eye on them.
A New House Should Feel Like Home
New homes are exciting and terrifying purchases, so it's important to look for the right things before you buy. Keeping an eye out for these materials can make all the difference.