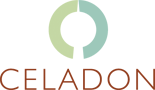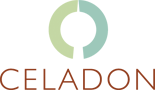 Celadon, one of the newest townhome community in San Jose, shares a similar story of rebirth with several new home developments in the area.  Currently being built by Warmington Residential, a well-established local home builder, Celadon is a revival of a planned 86-townhouse community originally by Pinn Brothers, another local builder.
Started in 2007, the original development, called Messina Gardens, hit hard times and was halted as the housing market collapsed.  The first few buildings were completed with 5 model homes.  It sat largely vacant as the development faced tough competition — a similar townhouse development directly adjacent on Baton Rouge flooded the market with financially distressed properties.  Pinn Brothers, owned by Alan and David Pinn, struggled with this development along with multiple failing projects and eventually filed for bankruptcy in late 2010.
After a year and a thorough refreshing, Warmington has rebranded the community Celadon and has just started offering townhomes at prices discounted from the original list of Pinn Brothers.  At my visit to the community, traffic was brisk despite the inclement weather.  The list prices reflect the realities of the current housing market.  The townhomes range from 1316 to 1809 sqft, with a very practical variety of 2, 3, and 4 bedroom units.  Prices range from the low $400K's to the low $500K's.
The floor plans are very similar to those of other current townhouse communities.  The larger plans are identical to the townhomes being offered at Toscana by KB Homes, but priced about $30K-$50K lower.  The smaller plans come with tandem garages and are very similar to those at Pepper Lane by Pulte Homes.  Again, prices are about $20K-$40K lower.  Both discounts against the other communities reflect the typical early release discount offered by builders.  As this phase sells out, later phases should close the gaps in prices, since Celadon offers access to the same schools as Pepper Lane.
Location wise, Celadon is very convenient for commuters into San Jose and major tech companies like Cisco, Intel, and eBay.  With a light rail station right in front of the community, much of the Bay Area is also accessible by rail, especially useful for busy events in San Francisco.  The proximity of the light rail station also means the most desirable units are some of the early phases, a few rows away from North Capital Avenue.  Otherwise, much of the area along North Capital Avenue has been developed with a relative uniform and stable set of townhouse communities, allowing Celadon to blend in with the current established neighborhood.
If you're currently looking for a new townhouse in San Jose and have any concerns about buying a home in this market, Celadon offers a rather unique guarantee that protects you from potential price drops.  If you would like additional information about this program or want to know the current incentives available, please contact me for details.