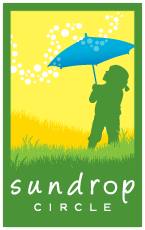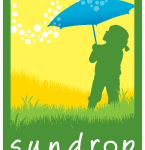 Last weekend, Robson Homes had the grand opening for its latest community, Sundrop Circle in Milpitas.  Hundreds of eagerly anticipating buyers filled the community to check out the brand new homes and nibble on Sprinkles cupcakes.
Located across the street from the Milpitas town center, Sundrop Circle offers spacious single family homes that range from 2037-2505 sqft.  As usual for Robson, these homes come with smart floor plans that offer great entertainment spaces and practical layouts for daily living.  They are also flexible enough to meet the multi-generational needs of many of today's buyers.  The modern finishes reflect thoughfulness and care about function and style.
At the first release of 15 homes, the Sundrop Circle homes were priced from $720K-800K.  Comparing them to existing homes on a square footage and quality basis around Milpitas, these homes are a bargain.  In order to bring a comparable home in Milpitas to the same quality, you'd have to pay 15-20% more, before factoring in the difference in lot sizes.  Since the builder is incentivizing the early buyers, a standard practice, you'll be able to capture about a 10-12% gain as the homes get priced closer to full market value near the completion of the project.
The housing market in Milpitas has been relatively stable since there's strong tech employment nearby and underrated schools.  So, here's strong support for long-term appreciation as local incomes continue to grow and the growing reputation of the schools attract more buyers.
And, you don't have to just take my word for it. Plenty of buyers have done their homework and came to that same conclusion. At the first release, almost all the units were sold in the first 2 days.  I sold one of them to a happy couple.  I anticipate the next release will see prices go up by $20-30K, so there's an advantage to buying early.
If you have any questions about Sundrop Circle or Milpitas in general, please feel free to give me a call or send an email.
Update (2-2-13):  Sundrop Circle is almost sold out of its third phase, even as the billboard just came up.  Very limited availability for the remaining homes.  Call me for the latest update or to get a priority reservation.