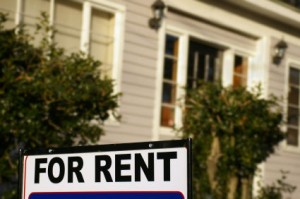 As the rental market heated up this year and rents in San Francisco Bay Area climbed in the double digits, many real estate investors seized the opportunity and bought rental properties for the steady cash flow and future equity gain. However, with the handsome return also comes liability. Being a landlord entails more than posting a for-rent ad and collecting the rental checks. California has numerous laws on rights and responsibilities for both tenants and landlords. Before you dive head-first in becoming a landlord, you should be aware of the liability and potential pitfalls. Here are the top three you should avoid.
1. Unlawful discrimination-
Many landlords have personal preferences for certain tenants. If you express, even implicitly, some non-financial criteria, you may run the risk of unlawful discrimination. It is common knowledge that it is unlawful to refuse to rent because of a person's race, gender, sexual orientation, age or disability. Lesser known ones are familial status and source of income. For example, you can't restrict
tenants to adults only. And if you have a tenant with a disability, then you have to make reasonable accommodations for them, such as installing handicap handrails or allowing service dogs. If you represent the housing as unavailable when it is, in fact, available that constitutes as refusal to rent as well. Carefully exercise fairness and honesty when responding to all inquiries.
2. Inadequate disclosures-
California law requires landlords to disclose the presence of hazardous materials to tenants, including but not limited to lead-based paint, asbestos, pest control treatments, carcinogenic material and methamphetamine contamination. Just like in sales of residential real estate, if there is a death in the unit within the last three years, the landlord needs to disclose the manner of the death. There are also less common cases that require disclosures, such as if the unit is in rental conversion or if the unit is within one mile of military base with ordinances. You have to keep yourself informed constantly on what need to disclose as new disclosure requirements may be enacted.
3. Lease termination and eviction-
This is one area which has triggered the most litigation. California law has well-defined guidelines on the process and the minimum number of days required to proceed on each step. For starters, landlords have to give a 60-day notice for lease termination should the tenant have occupied the unit for over a year. A 30-day notice is acceptable if the occupancy is under a year or if the landlord intends to sell the house and has opened escrow. If you need to evict any tenant as he fails to pay rent or for other reason, then you file an unlawful detainer lawsuit. It is a complicated procedure and you need to follow it to the letter.
These are the top pitfalls that you should watch out. If you want to be a successful landlord in the long run, you should consider retaining the service from a property management company. That will save you a lot of headaches and troubles.
Disclaimer: The above statements are provided for information only and are not to be construed as legal advice. Anyone viewing the information should not rely or act upon the information without seeking professional counsel. It is not intended to constitute legal advice or to substitute for obtaining legal advice from an attorney licensed in your state.