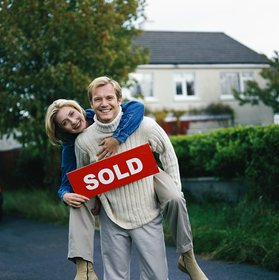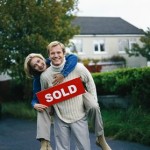 As both a buyer's and seller's agent, I'm constantly reviewing listings and visiting homes. More often than not, I find homes that are not presented and marketed to their full potential. Many are neglected short sale and REO listings. For others, I would see poor to no home descriptions or no showing schedules.
For these under-marketed homes, I bring my experienced buyers to try to buy below full market price. It's great for buyers, but if you're the seller, then you're leaving money on the table. Don't be that seller. Market your home properly and get every dollar possible.
Picking up where we left off from "How to Sell Your Home for Top Dollar – Part 1", let's continue on the to-do list:
4) Be an attention grabber:
Being listed on the MLS puts your home in front of an enormous audience right away. But to really capture attention, here are a few tweaks that help your listing stand out. The first day on the market is critical. That's when search alerts are triggered for interested buyers. Most people tend to spend more time checking out listings toward the end of the week, right before open houses on weekends. In fact, studies have shown listings that come on Thursdays and Fridays sell for higher prices than those from any other day of the week. Then, if buyers do happen to see your listing, make a good first impression with the first photo of your home. If you don't have a photo, buyers don't know what home style or condition to expect and will skip to other listings. A picture is worth a thousand words and in the case of residential real estate, many thousands of dollars. So make it count.
5) To fix or not to fix:
If you've lived in your home for a while, you probably have a laundry list of upgrades, repairs, and maintenance items that you've been putting off. When preparing your home for sale, it's time to take stock of those tasks. While home improvement projects usually add to your home's value, they don't offer the same returns. Small repairs offer the best returns so tackle them first. Fix cosmetic cracks, leaking faucets or broken window screens. If your home looks poorly maintained, buyers tend to suspect there are bigger issues hidden beneath the surface. After the easy fixes, consider bigger projects like interior painting, new carpets or new kitchen counter top. Keep your color and style choices neutral or you achieve the negative effect. For major renovations, you should sit down and discuss with your Realtor. The last thing you want is to be over-improved for your neighborhood.
6) Staged for success:
No home is perfect, but with the right staging, your home will feel perfect to the right buyer. Buyers are not interior designers or real estate professionals and don't look at vacant homes all day long. It's hard for them to imagine an empty space furnished and lived in. Unfurnished, rooms tend to look smaller. Staging helps buyers understand the space, visualize how they will live in the house and hopefully fall in love with it. Staging warms up bland spaces to be homey and cozy. Most important of all, staging draws people's attention away from any defects and makes a home look more updated and better maintained. While you shouldn't try to hide major defects with staging, if your house is totally vacant, buyers have nothing to focus on but uneven patches on the wall.
Get these elements right and you'll be happy with the way your home sells.