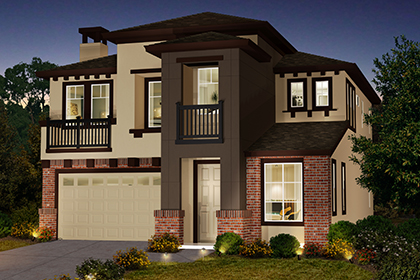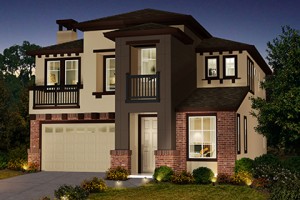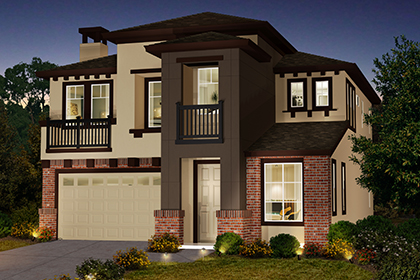 For those living or working in Milpitas and North San Jose area, you should notice the construction of BART extension to Silicon Valley is way underway.  The BART service to Silicon Valley, together with the opening of Milpitas and Berryessa stations, is scheduled for 2018.  While BART won't come to Silicon Valley for another 3 years, KB Home has already begun to build a new home community, at the current San Jose flea market, just across the street from the future BART, called Berryessa Crossing.
I have discussed the appeal of living close to public transportation in my previous blogs. And I continue to see many younger homebuyers and investors snatching up condos and townhomes close to BART and Caltrain along Mountain View, Fremont and Dublin. I think this trend will stay for foreseeable future. So I'm glad to see KB Home, one of the nation's biggest homebuilders agree with me and try to capitalize on this trend.
The City of San Jose is planning a community of up to 3000 homes across from the future Berryessa BART station, together with shopping centers, schools and parks. KB Home is the first one to strike a deal with the city for a site of 10-acre. Berryessa Crossing consists of 242 homes of townhomes and single family residences. It is divided into 3 communities: The Town, 2-3 bedrooms townhomes starting in mid $500Ks, the Residences, 3-4 bedrooms 3 story single family homes starting at high $600Ks and the North Village, 3-5 bedroom 2-story single family homes in the $800Ks.
The model homes are still under construction but KB Home is planning to release the first release before Thanksgiving.  Generally the first release is priced the lowest for a new home community. Coupled with the housing market being seasonally in winter, I think the buyers will get a very good deal if they buy now.
Should you want any buyer's agent to represent you and negotiate the best deal for you, the Realtor has to accompany you in the first visit.
For the latest update to BART to Silicon Valley extension, you can go to
VTA BART to Silicon Valley Website
Update 9-3-14: Now that the first phase of Berryessa Crossing is mostly finished, home prices have climbed about 20% from where they started earlier in the year.  Now, their 2-story single family homes have breached $1M or about $500/sqft, a new high for Berryessa.  The 3-story single family homes are more affordable at around $850K with no yard.