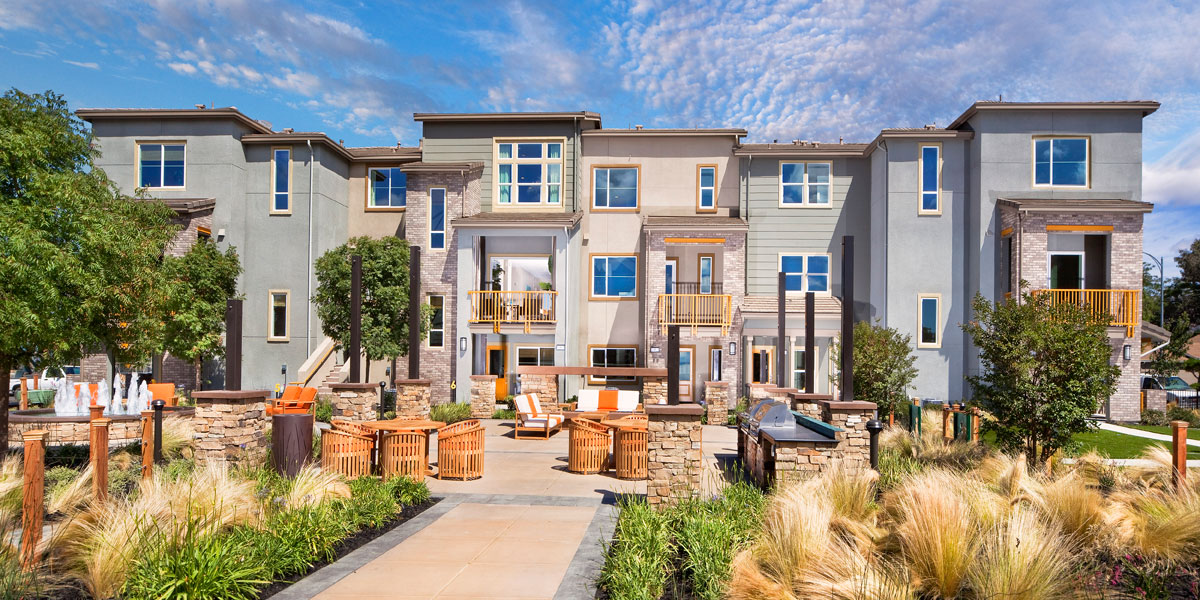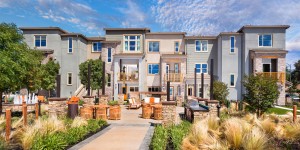 Thanks to the recent housing recovery and a sharp uptick in Bay Area home prices, national and regional builders are breaking ground on multiple projects, with 2 to 4 bedroom townhome communities being the most popular.  This is in direct response to the demand for brand new entry-level townhomes favored by first-time home buyers.  While there are many projects around the South Bay, home buyers quickly find that most communities look alike, from exterior elevations to interior finishes to floor plans — especially the floor plans.  With their focus on optimizing returns while meeting the needs of general buyers, builders have confined their product offerings to a familiar set of floor plans.  When I take my clients to see the model homes, it is easy enough to flip through the nearly identical floor plans of other neighboring builders so that it is really "You've seen one, you've seen them all."  So when I see that the townhouse development Centered on Capitol by Trumark Homes is bringing a somewhat unique product to the market, it is worth talking about.
Based in Southern California, Trumark is a relative newcomer to San Jose.  They started their first project with Capitol Station by Capitol Ave and Mabury Rd in San Jose.  They took over an aborted project from Pinn Bros, inheriting the site plan, design and floor plan of that community.  Hence the project has the conventional design and look favored by large builders.  Centered on Capitol, their second project that went on sale just recently, is also in the Berryessa neighborhood, just north of the Capitol Station by Capitol Ave and Sierra Rd.  Trumark started with a clean slate with this project and brought refreshing new elements to this project.
Lets start with the floor plans.  Centered has 8 floor plans, ranging from 2 bedrooms of 1400 square feet to 4 bedrooms of 1900 square feet.  Of the 8 plans, half are entirely customized for this community.  They are designed for small young families who value an open central gathering and entertaining space for the entire family.  For the rest, though they are based on existing floor plans, they have been optimized for space and efficiency.  There is hardly any wasted space in any of them.
The focus on young and modern home buyers is also reflected in the choice of the interior finishes.  The choice of kitchen cabinets, faucets, windows or even down to rail banisters is contemporary.  The staging in several of the model homes strive to visualize the more modern take on the interior design.  Meanwhile, all interior designs have plenty of choices for customization by individual buyers.
The first few phases of Centered on Capitol are attractively priced and lower than competing communities which are more advanced in their development.  It is certainly worth a look.