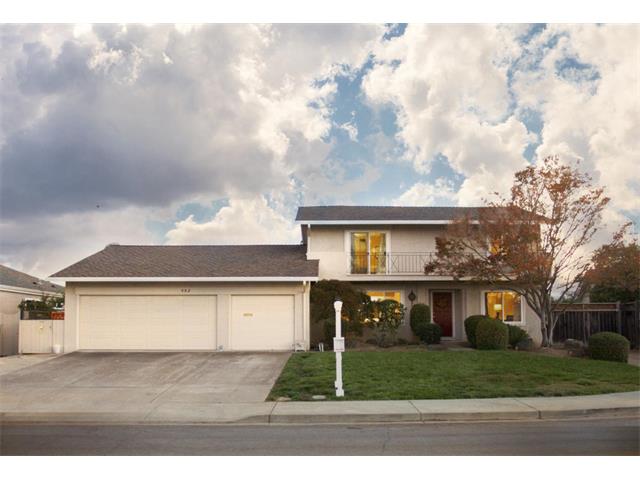 From interviews to first dates, first impressions are key, which is why your front lawn should speak volumes. Your home's exterior is its face to the world, and it should reflect your home's elegant interior. Whether you're considering selling your home, or just looking to add a little extra something for visitors, there's plenty you can do to increase your home's neighborhood presence–and minimize junk.
Start Planting
If your home's flower beds are in need of a little TLC, try to plant some annuals to add a little color. Prune back growth on stubborn hedges or bushes in your planter beds, pull weeds and re-mulch to lay the ground for colorful new flowers or bushes. At any given point in your curb revamp, there's bound to be some annual plants in bloom that you can add.
If you don't have planters or flower beds, consider adding window boxes, or buying potted plants to create an attractive container garden just outside your front or back door. Keep in mind, too, that a great, simple way to enhance your house's appearance is by re-seeding or fertilizing your lawn.
Add Some Outdoor Furniture
Old patio furniture looking worn down? Another way of adding visual interest to your front or back yard is by adding or replacing outdoor furniture–and, for an extra touch, some outdoor art. You might consider adding a small fountain, bird bath or wind chimes to your front yard, and a stylish metal café dining set to your back patio.
These days, outdoor living spaces are all the rage, and you can readily invite the party outdoors with just a few additions, such a few flagstones to designate a patio and a few rocking chairs. Whether you choose a few outdoor art elements, a cozy patio space, or both, attain cohesion and symmetry by matching these new elements to the colors of your home.
Rethink Your Front Door
Think of your front door as your home's center. You want to draw passersby in, not away. With that in mind, consider painting your door an eye-catching new color, or adding a wreath or other ornamentation. You might also rearrange items around your door–if you have plants, arrange them symmetrically on both sides. Replacing house numbers, door knobs and door knockers with newer, stylish versions could also help revamp your entryway.
Add Lighting
It never hurts to add some low voltage lighting to your outdoor spaces. Some lighting, such as string lights, can create cozy-chic mood lighting, while accent lighting on walkways can serve both aesthetic and practical purposes. You can add accent lights to trees, plants and gardens, or simply to front and back porches. You can even install solar powered lighting, in case you're unable to use wired lights. Soon enough, you'll be the light of the neighborhood!
Spruce Up Your Siding (or Brick, or…)
Give your home a boost by replacing or repainting siding and trim. You'd be surprised at how much a fresh coat of paint can transform a home. Replace any cracked or rotting siding or wood, then give your old house a new look with a daring color or bold trim. Consult friends, a decorator or landscaper on the best possible color combination before you decide on a palette.
With these five tips, your house will be well on its way to improving your home's curb appeal!