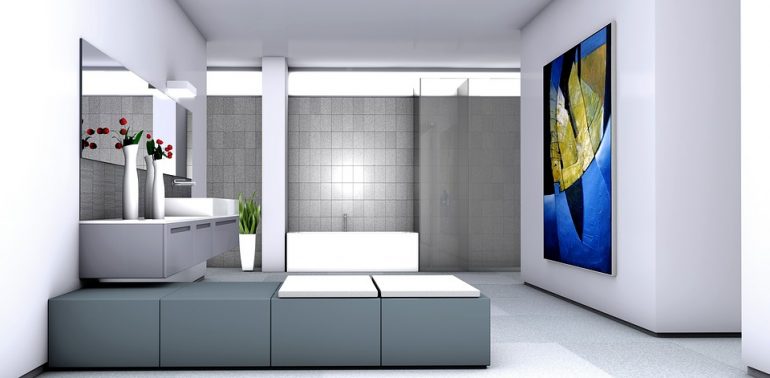 One of the easiest ways to liven up your bathroom is to give it a new paint job. However, painting a bathroom can be a rather challenging task, and there are special needs that have to be addressed that you otherwise would not have to worry about in other rooms, such as prolonged exposure to moisture. Fortunately, our experienced painters at WOW 1 Day Painting have the means to provide for such needs.
Other challenges one should consider before painting include environmental obstacles. For example, the little town of Stafford, Virginia, experiences frigid winters and hot and muggy summers. Such a change in climate would inevitably result in coating degradation if a coating system is poor quality. Because WOW 1 Day Painting offers services in San Jose, we can very easily come assess the project and quickly apply the best coating system for your bathroom.
Because bathrooms are generally smaller than all the other rooms in your home, a paint job shouldn't have to be a particularly extensive project that spans over the course of weeks. However, the lack of space requires special attention to be given to every nook and cranny, especially the narrow, hard-to-reach spots.
When painting your bathroom, be sure to properly prep the space by thoroughly washing the surfaces, removing any decorations and your toilet, covering your bathtub, and applying painter's tape to door and window trims. After painting, wait at least 24 hours to turn your shower on, as the paint needs an ample amount of time to properly dry. If you run the shower before the paint has completely dried, the moisture could cause your paint to soften and run.
One crucial aspect of painting a bathroom is acquiring a mildew-resistant coating. Since the bathroom is a very wet spot in your home, it can become susceptible to mold and mildew. Applying a durable coating system that can withstand exposure to water is the key to having a mold-free bathroom. Satin and eggshell-type paints work wonders on your bathroom as they are fairly durable in the face of moisture and easy to clean. Remember: the finish is equally, if not more important than the color because the finish is what protects the coating.
Other materials to be considered when painting your bathroom are the products used to create the bathroom floor or even the shower stall. Tiles tend to be the ideal choice for your bathroom, as they are water-resistant and are easily maintained. There are a large array of tiling options for your bathroom, with porcelain and ceramic being among the more popular choices. Depending on your intended aesthetic, there are variety of different tiling methods that can be employed to create that desired look. Some common techniques include experimenting with scale, juxtaposing matte and shiny tiles, and incorporating some variety in tile shapes.
Regarding color palettes, many bathrooms tend to lean towards more neutral tones that are often complemented with other colors that range from navy blue to a soft cotton candy pink. The key is to make your palette as organic as possible for your bathroom. Many color combinations are possible, so long as you maintain a strong neutral foundation.