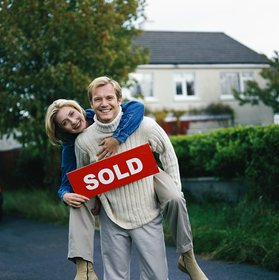 Some anxiety, a little nervousness, and a lot of excitement make up the perfect emotions of a person who is selling a home for the first time. As intimidating as this first time is, it is also the step into a whole new life. With the prediction of increased sales of homes in real estate industry, more and more homeowners have decided to sell their houses for a generous profit. However, of course, it isn't the work of an amateur. Here are four very concise and very helpful tips to help you ace your deals with your first home selling experience!
Have a well-defined plan
Selling a home in San Jose isn't as simple as finding a customer and finalizing a deal. And it's far more complicated than renting your first apartment in Chicago or a nearby city. It can get very hectic and become a very long process. To make sure you don't get caught by surprise in the middle of the process, come up with a solid plan. This plan should clearly help you decide if you want to involve an agent or want to work on the selling independently – we recommend selling with a qualified realtor in your area. What is your plan in case you can't find good buyers, what will be your marketing strategy, which platforms will you utilize, how will you go about the pricing, and most importantly, which step will come after which? This plan might take you a while to finalize but trust us, you'll end up saving much more time in the later process. And lean on your professional help … Realtors know exactly how this process works.
Be practical in terms of setting prices
Yes, you want to sell your house for the highest possible price. But, is it better to compromise a little on the price instead of not getting any buyer leads at all? You firstly need to look at your home from the perspective of a buyer rather than a seller. Honestly determine what your house is worth and demand accordingly, and factor in all comparisons in your area. Setting your home at a price to sell is important, but you also need to have a real sense of whether or not this is an urgent sale for you and your family. These factors will all help you determine your sale price.
Grab people's attention and welcome visits
Your aim is to grab the attention of as many people as possible. The more people are interested, the quicker you'll find a great buyer and an even better deal. You can do so by posting online ads, buying print ads, and opting for other suitable marketing techniques – your Realtor will be a great help with this. But one thing that you must do is be ready for numerous showings. It's likely that you as an owner are living in the home before a deal is finalized.
If you're in this scenario, make sure your home is always in a condition that welcomes potential buyers. Make sure your home is clean, your pets are not around when the buyer shows up, and your pickup truck or family sedan is out of the garage and driveway. Although this wouldn't be easy at all, it is a very vital step in your selling process. Showing mistakes can turn buyers into uninterested people very quickly.
Be well-aware of your next step
One mistake a number of home sellers make, especially on their first time, is to forget to decide the future. What happens after your home is sold? Of course, if your home is being sold, you will need a new place to live in. Whether it is an apartment or a new home, you need to start preparing for it just when you start the process of selling.
Follow these four tips to make your first time home selling a good experience. And don't forget that a great Realtor can make this process seamless for you and your family!