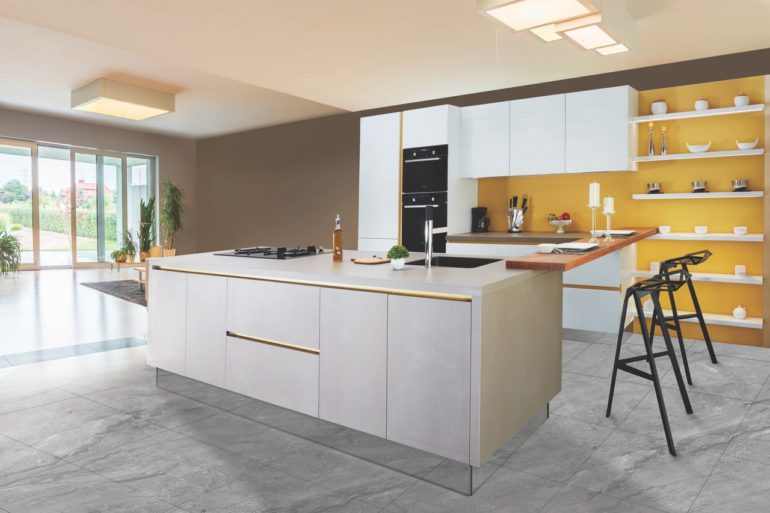 The modern world is full of technological advances from smartphones to electric cars, making our lives easier and more efficient. If your home hasn't seen any major upgrades in the past decade, some high-tech features that will bring your living space into the new era are likely missing.
While modernizing outdated homes used to include simple improvements such as soft-closing drawers and low-flush toilets, we now have to explore a vast world of home technology. Maximize the efficiency of your home with the following improvements to the high-tech home.
Smart Thermostats
If you constantly forget to adjust the temperature before you leave the house and spend the night on your electric bills. By installing a smart thermostat, save yourself time and money. This new thermostat works according to a schedule and gives you the power from your smartphone to control your heating and cooling system.
Solar Energy
Everyone knows solar panels are one of the best ways to save money on energy bills but did you know they can make money as well? In some cities, the option to sell their excess energy back to the grid is given to those with solar panels, making this investment a no-brainer.
Solar Water Heating
Maximize your savings by addressing another part of the house that is typically very costly to maintain: the water heater. By installing a solar water heating system, truncate your gas bills. Before upgrading to your home, make sure you do a lot of research on which type of solar water heater is best suited to your home, needs, and budget.
Property Cameras
Most people assume that prevention of burglary is the only purpose for a home camera system. While installing cameras on your property will increase the security of your home, modern cameras are now available that also include an intercom system. This plug-in camera system can be used to monitor your pets while you're at work, communicate during a remodel with construction workers, and more.
Smart Locks
The smart lock is one of the best home security advances. This device is controlled by a smartphone app that allows you to lock/unlock the doors or turn on and off the lights. These systems not only increase the security of a home but also make it more convenient for homeowners (and their allowed guests) to access it.
Whole Home Audio
By installing a home audio system such as Amazon Echo or Apple Home Kit, you can easily create an atmosphere that matches any mood. You can put on your favorite playlist by calling Alexa or Siri, control the lighting of your home, adjust the temperature, ask questions, call a friend, and more.
Smart Lighting Controls
It's time to install a master light controller if you can never seem to remember to turn off the bathroom light before leaving the house. While master light control systems used to look voluminous and industrial, in recent years they have been redesigned to make them sleeker and more unobtrusive. Many of these light controllers work with home audio systems such as Alexa so that you can control lighting conveniently from anywhere in your home.
Smart Doorbells & Video Systems
Increase the security of your home by installing an intelligent doorbell. These devices are equipped with a camera that allows you to see the person at the doorway and two-way audio that allows you to talk before opening the door. Some models also include motion sensors, video recording, and cloud storage. Do research on which model is best for your home based on your needs and installation ease before purchasing.
Vacuum Systems in Baseboards
While there have been built-in vacuum systems for some time, in recent years they have skyrocketed in popularity. Thanks to a new, modern design, these systems are now visually appealing and convenient to use (also known as baseboard vacuums or toe kick vacuums). Baseboard vacuum systems are easy to install and empty, contrary to popular belief. Install this system in a living space under your kitchen cabinets or along a baseboard and you will never again have to use a dustpan.
Smartphone Connected Garage Doors
If your home already has an electric garage door, you can open and close your garage with a tap on your smartphone one step away. This will not only add convenience to your life, but it will also provide reminders when you leave the garage door open, alert you when the garage is accessed, and enable you to open the garage to guests remotely.
Internet of Things Enabled Appliances
Make sure that your appliances are properly maintained by installing Internet-connected appliances and receiving the maintenance they need. These appliances will not only alert you when they need to be maintained, but they will also be able to work on a schedule and can be remotely controlled.
When it comes to living a life of convenience, modern technology is a necessity. Make sure your home is secure, efficient, high-functioning, and comfortable by making some of these simple updates that make a huge difference.