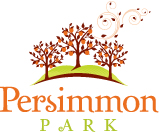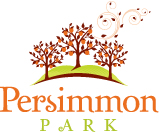 For those living in Fremont, Robson Homes is a familiar local developer of single family and estate homes.  It's also my personal  favorite in terms of sensible floor plans, overall style, and quality of craftsmanship.  If they had built in a location I wanted, I would definitely be a proud owner.
Robson Homes has a tendency to select some of the least desirable locations within good neighborhoods, usually right on the edge of freeways or next to railroad tracks.  Its new development at Persimmon Park is no different, tucked right at the exit ramp of 880 and Durham Road.  Presumably, the choice of subprime locations allows Robson Homes to offer better quality homes at competitive prices; you'll find no argument from me on that approach.  And, consequently, Robson Homes is quite proficient at building substantial sound walls to mitigate freeway or railroad noise in the community.
Persimmon Park is an interesting collection of 48 single family homes and townhomes, which are not typically built together.  Robson Homes refers to the townhomes as duet homes, alluding to the fact that they're built as duplexes.  Unfortunately, Robson Homes doesn't plan to prepare any model homes for their townhomes.  From what I've seen, The Firefly and The Ladybug, they should be familiar as typical 3 story townhomes.  The Ladybug has the advantage of being possibly configured to be just like The Cricket with its open kitchen and living-room combination.  In that layout, The Ladybug is a good value.  But, not all The Ladybug have that layout.  Half of them have tighter, galley kitchen layout.
I checked out their two single family home models, The Cricket and The Monarch, which were situated in front of their diminutive but charming main community park — each feature, rock and tree, had its own whimsical name.  Both floorplans were 3 stories, with an in-law suite sharing the first floor with the 2-car garage.  I found the entrance rather spacious and inviting considering the floor plan, not like the typically cramped feel of other builders.  The finishes in the model homes were luxurious, just exuding quality at every turn.  With a starting price of $750K-$800K, they seemed to be better values.  The models were already spoken for at between $825K-$875K.
While both plans were pretty, I thought the larger one, The Monarch, had rather inefficient uses of space, with lots of walls chopping up what could have been a very spacious main floor.  By comparison, I really liked the open concept of the smaller plan, The Cricket, with its almost command-center looking kitchen island that oversees the whole living space, great for entertaining and watching over kids.  As a testament to the appeal of the homes, many of the homes located closest to the freeway had already been sold.
There are also two larger single family homes standing guard at the front of the community.  Named The Honeybee, they're 2600 sqft homes with separate garages.  While they offered more open space, they're also closer to Durham and the separate garage may not be as practical during the wet season.  At $960K each, they're definitely for exclusive buyers.
At the moment, construction time is about 6-7 months, so for the upcoming release, plan for move-in around June of next year.  That makes the next release ideal for getting into the school district.  The current release is scheduled for completing in late January or early February.
As for advice for any prospective buyers, I would definitely recommend bringing along an experienced real estate broker at your first visit.  (If you've already registered your name on one of their non-descript information cards, you may have limited your options for representation.)  I've worked with Robson Homes in the past and the difference in results between going with a broker and going without representation can be quite substantial, usually between 3-6% of the purchase price.  Frankly, builders just have little incentive to negotiate or offer any discounts to buyers without quality representation, since in those situations they possess superior knowledge about the market.  In any case, it's far better to have an experienced Realtor at your side to help you review the tall stacks of documents from the builder and watch out for your interests throughout the whole process.  So, if you're interested in one of their homes, give our team a call to help you get a fair deal.