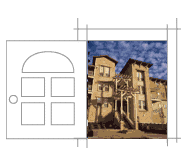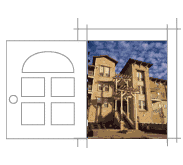 For lower and moderate income buyers in San Jose,
the high home prices has generally presented a high hurdle to home ownership. Then, even when those home buyers are willing to take on lower quality homes to improve them, they lack the cash or knowledge to make those necessary renovations.
Fortunately, the City of San Jose has a program called the Dream Home Program that addresses this issue. At the moment, it's rather under-utilized as few real estate brokers are willing to handle the additional paperwork involved. But, for those who qualify, it's an amazing opportunity to own a freshly renovated home at a discount to the market and with a subsidized loan.
While there's a solid list of requirements, I'll post the most important. First, the household income must be below the thresholds for either lower or moderate-income. Amazingly, with San Jose's high income standards, a household of 4 can qualify for lower-income at $79,350 and moderate-income at $124,300. Second, the buyer must live in the home.
The City of San Jose will even provide an interest-deferred loan for up to 20% of the purchase price. This can be combined with other local housing assistance loans which are interest-free or deferred. For some buyers, this means they can buy a home for 3.5% down and only pay a regular fixed mortgage on about 55% of the home's value.
Since these homes are coming up all the time and sell quickly, I hope more lower-income buyers consider this option before writing off their chances at owning a home in San Jose and making their steady climb towards the American Dream.  Let us help you.