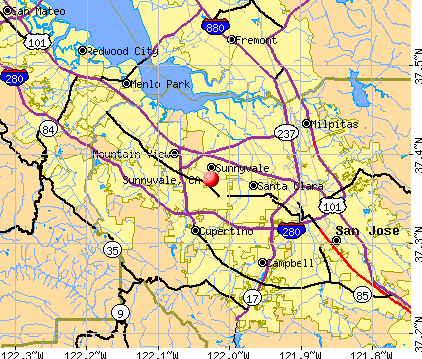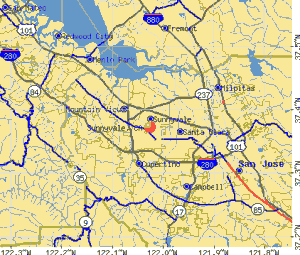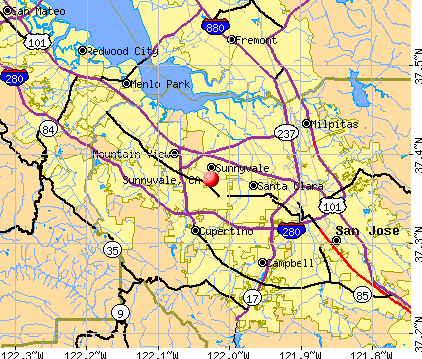 How's this for an interesting community name?  Taylor Morrison just named their newest community in Sunnyvale as 37° North (Thirty-Seven Degrees North).  Located on Duane Road in front of the AMD headquarters and right off the Lawrence Expressway exit off the 101, this future cluster of townhomes must be designed for those who have GPS devices surgically attached.  The wildly imaginative builder even goes as far as to give you the exact GPS coordinates:  37°23'12.92 -121°59'45.95.  Yeah, really.
I initially wrote about this community last year when it still went by the project name of Duane Court, which I thought was at least apropos.  Now, the project website is up and a few more tidbits are trickling out.  The featured floor plans confirm the initial proposals for multi-generational living, with three levels and bedrooms on each level.  There are no elevation drawings yet so we'll have to guess at what the project will look like.
The initial descriptions are attractive.  You get spacious townhouses of up to 2165 sqft, larger than most single family homes in the area and about 500 sqft larger than the existing Fusion townhome community next door.  All the units have side-by-side 2 car garages, a real luxury for townhomes in the area.
At the moment, the development is still most identifiable by the 30 foot tall mount of aggregate piled off the future entrance to the community.  Model homes are scheduled to be available for viewing in spring, so I'll keep tabs on this development for the next 4-5 months.
Update (Mar 2012):  The aggregate pile is now gone and foundations are being laid with plumbing already in place.
Update (Jun 2012):  The lots have been finished and a sound wall on Lawrence is nearly complete.  Construction on the finished pads are starting soon.  Sales are scheduled to commence in the next month.
Update (Jan 2013): Homes are almost sold out with only a few homes remaining.