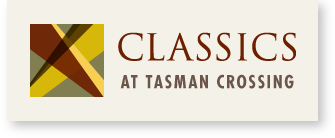 With multiple successful communities in Sunnyvale and Mountain View, Classic Communities is back with a new townhouse community, Tasman Crossing.  Located only a block away from their last community Encinal in Sunnyvale, Tasman Crossing brings the same smartly designed floor plans that my buyers have come to expect from new townhomes.
These 2 and 3 bedroom townhomes range from 1440 to 1671 sqft on three levels.  Like Classic's townhomes at Encinal, the Tasman Crossing townhomes come with the same features that make their homes so popular:
– All units come with side-by-side garages instead of tandem like other communities.
– True townhouse style construction with air-gaps to separate each unit for complete privacy.
– Fully featured with hardwood flooring and granite countertop in kitchen as standard.
With prices for new Sunnyvale townhomes jumping by 20% over last year, these townhomes at Tasman Crossing offer a compelling value. Since I sold 2 of the last remaining units at Encinal, I expect this very limited collection of 17 units at Tasman Crossing will go quickly once they're available.
If you'd like to find out more or are interested in getting a first shot at this community, feel free to call (650-275-2594) or email us for more info.
Update 11-1-12: The opening date for the community has been delayed. It now appears to be near the end of 2012. Initial release prices are being revised as well. Check back for further updates.