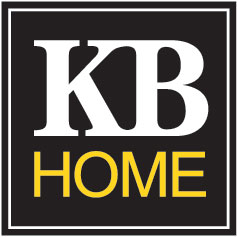 For over a year, I wondered about the construction underway on a patch of land next to Frank Santana Park in San Jose. Tucked inconspicuously between Stevens Creek Blvd and 280, I passed this site regularly on the way to my office behind Santana Row.
Late in 2012, the mystery was finally revealed. It's KB Home's brand new community of townhome-style condos called Vicino. Vicino offers an interesting twist to urban living. On one side of the narrow lot is an established community of newer single family homes with great curb appeal and across the street, it's a row of older ranch homes. On the other side you have the 280 sound wall and a San Jose City fire station. Finally, at the backside of the lot, you're bordering Frank Santana Park. So, you get much of the feel of the single family living experience with the neighborhood feel and a generous city park combined with modern styling and the low maintenance of condo ownership.
At the far end of the lot, you are within walking distance to Santana Row, one of the most popular destinations for all of San Jose. This proximity is perfect for urbanites, since all the shops, restaurants and bars are just minutes away from your doorsteps, which is especially great for late evening outings.
The floor plans are typical of KB Home's pragmatic style. Most are 3 story townhomes with side-by-side 2 car garages. Amazingly, there appear to be four units planned which are 2 story townhomes, a very rare find for new homes in the south bay. The 2 story floor plan offers a very desirable layout with the main living area right on the first floor and the bedrooms on the second floor. Otherwise, the floor plans range from 1459 to 1812 sqft and base prices start from the high $600Ks to the low $700Ks. The HOA fees are also quite reasonable.
At the moment, there are no model homes yet and the sales office is in a temporary shared space with Intero in Santana row. Priority reservations for well qualified buyers are being offered with each release. Few, if any, units will be available to the general public. If you'd like to find out more about exclusive deals available or interested in getting a priority reservation in this community, call Michael (650-275-2594) or email ([email protected]).