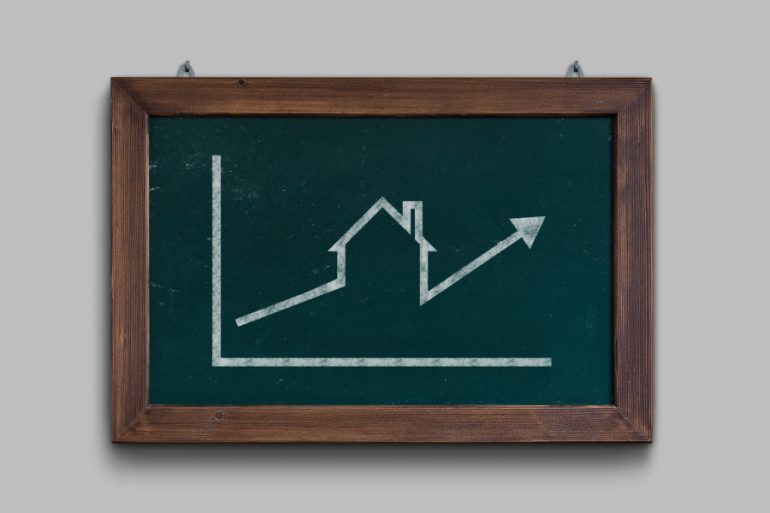 Remodeling your home is definitely a labor of love. But if you think you'll be living there for a while, or are planning to sell, investing in the right projects can be rewarding emotionally and financially. The trick is one word: planning. Renovations and redesigns cost a very pretty penny more times than not. Plus, there's no guarantee the amount of money put into these projects will equal the perfect ratio for your home's value. To reach the best return on your investment, follow the advice of these five home remodeling projects.
New Windows
Out with the old, in with the new windows. Updating these can brighten a room, improve insulation, and boost your resale value. The energy efficiency will also help you cut down on utility costs, and in some cases, it's an added safety value. The cost will depend on the number of windows you're replacing (and type), but there's no need to splurge according to Remodeling Calculator. Expect a return on investment of about 70 percent.
Curb Appeal
Creating "curb appeal" is real estate language for making a good first impression. It sends the message that if you're home looks good on the outside; it will look even better on the inside. Updating your home's exterior can range from simply updating the front door, to painting the railings, trim, and windows, and decorating with new furniture. Larger projects span from adding a front porch to a new garage door. The return on investment is dependent on the scale of this upgrade, but whatever you change will increase your home's value, and provide less maintenance with newer, cost saving materials.
New Siding
To really boost your curb appeal, replace your old siding. Not only does it make your house look brand-new, it's protective against future issues (and it's low maintenance). Modern vinyl siding is fade resistant and typically comes with a ten-plus-year warranty. Average return on investment for this project is about 75 percent.
Kitchen Remodel
A kitchen remodel is one of the biggest investments you can make in your home. Not only is it the heart of the home, new homebuyers often want to splurge on an updated kitchen. The key piece: spree for high quality appliances, sturdy wood cabinets, and stone countertops. Because modern families spend so much time in this popular room, it's worth extra time (and money). You can expect a return on investment of about 85 percent.
Bathroom Remodel
Similar to the kitchen, potential buyers judge a home by the bathroom and expect something on the modern-side. A worthwhile bathroom remodel means thinking strategically about timeless features, such as double sinks, updated fixtures, and new tile. Luxury bonuses, like heated towel racks or floors, give you bathroom that extra "wow" factor potential buyers will love, although they are not necessary. A new toilet and updated lighting are also good investments. Expect a return on investment of about 62 percent.