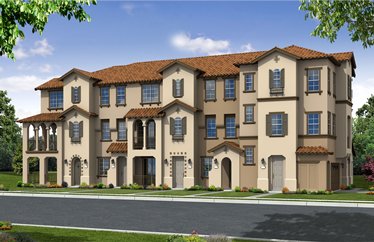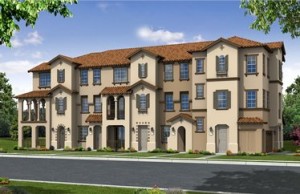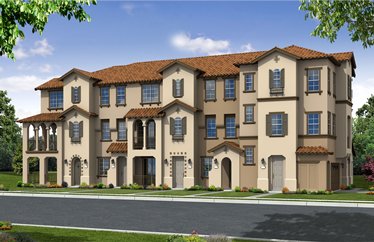 After just over 6 months of aggressive progress, the new Pepper Lane development by Pulte Homes is really starting to take shape in the Berryessa neighborhood of North San Jose.  The builder is already finishing its fourth building so there's likely going to be 18-24 units available right at the grand opening later this month.
I've followed this development with quite a lot of excitement as it finally filled in the eye-sore of a lot that sat vacant for decades.  Right now, there are a few maple saplings lining the streets and a sound wall has been put up on the north end of the townhomes.  This sound wall separates the homes from the new Walgreens that's planned.  There are also preliminary plans for some restaurants or small shops as well.
With all those pieces in place, the whole lot has taken on the feel of a real community to anchor the area.  I really think the finished community will be one of the best offerings in this area in terms of convenience and amenities.  And, I hope that it will provide a much needed boost to this neighborhood in both employment and property values.  As usual, I'll be scoping out early deals on new homes for my clients.  If you're interested in a home in this community, please contact me for the latest deals available prior to registering at the community.  Depending on the unit size, there are discounts between 1-5% available.
For earlier updates, see May 2011 and August 2011
For some advice to homebuyers, click here.